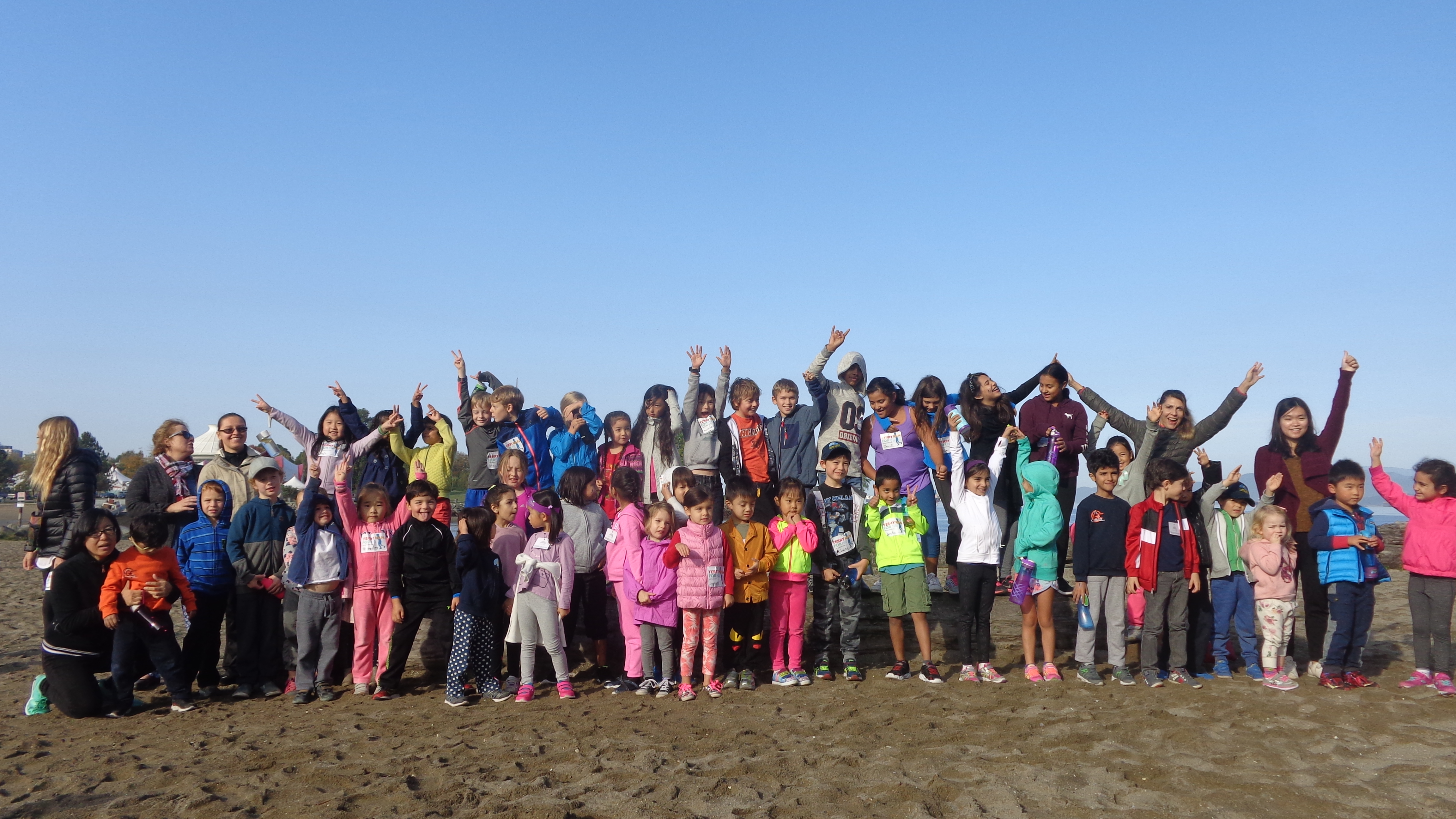 Lions Gate Montessori is a micro-school offering Primary (pre-school and kindergarten), and elementary programs in downtown Vancouver.
Our goal is to ensure that all students are nurtured emotionally, academically, physically and spiritually by fostering their natural love of learning. We view education not merely as the passing on of knowledge, but as a joyful lifelong experience facilitating our students' development as whole, unique individuals who respect and value themselves as well as others.
If you've already considered that the Montessori approach would benefit your child and you're deciding which Montessori school to choose, take the time to get to know us. This website should provide you with a glimpse of what life is like at LGMS and why it's such a special place. We also invite you to visit our Facebook page – it's where we post all things we find interesting. Most of all, come out and visit us in person!
SCHOOL BACKGROUND
 Mole Hill Montessori, our first facility was established in 1999 as the only Montessori school in downtown Vancouver. It began with two students and our founder, Ms Riza Weinstein, as its only teacher. The name, "Mole Hill" was chosen to honour the historical significance of the facility's site, located just across from one of Vancouver's oldest neighbourhoods, which at that time, was under threat of demolition.
By 2002, a second location, North Creek Montessori, was added to meet the needs of our growing community with another primary class as well as an elementary program. In 2005, the elementary program was moved to a third location, Anchor Point, to accommodate its growth. In 2012, the school began offering a program for adolescents. In 2015, the Mole Hill campus, slated for re-development, merged with North Creek.
Cultivated one additional grade at a time, this patient and steady growth enabled us to preserve an intimate learning environment with the flexibility to provide individual attention to each and every student.
Lions Gate Montessori was established as a social enterprise inspired by Dr Maria Montessori's vision that children from diverse backgrounds, religious persuasions, and economic circumstances can be, and should be, educated together. With each passing year, lifelong friendships are formed, the seeds of which were developed and nurtured in our dynamic and harmonious community, reflecting the vibrant qualities of our world's mix of cultures in Vancouver.
The program for students in kindergarten and up operate under the auspices of Lions Gate Montessori Society, a private, not-for-profit society founded by Ms Riza Weinstein, as the School Authority. Following the Carver/Policy model, the board of directors oversees and sets policies for the operation of the school. The board is also active in developing and evaluating strategic plans for the school. The school is monitored and evaluated by the British Columbia Ministry of Education, Independent Schools and is a member of FISA. Preschool programs are licensed by the Vancouver Coastal Health Authority and are operated by Mole Hill Montessori, Ltd., a privately held BC corporation.
Ms Riza Weinstein (AMI, Primary & Elementary) has been a member of the Montessori community for over two and a half decades as a parent, teacher and administrator. Ms Weinstein served on the Board of Directors for The Montessori Society of Canada, this country's official AMI affiliate, serving consecutively as its Vice-President, President and Chair from 2004 to 2010. She has been involved in volunteer work for WABA (World Alliance for Breastfeeding Action) and has published books devoted to teachings on meditation and compassion. Her work on behalf of educating the impoverished includes helping support a school for Tibetan refugees and other Himalayan children in Nepal as well as the sponsorship of AMI Montessori training for its primary teachers. Ms Weinstein currently serves on the board of the Surmang Foundation in Canada, a not-for-profit organization dedicated to eliminating maternal and infant mortality among Tibetan nomadic communities in the Surmang Valley.
The school deeply appreciates the efforts of dedicated parent volunteers who enhance their children's educational experience by supporting the school's vision, mission and directives. Their thoughtful service includes participation in the Parent Support Group (PSG).
We invite you to visit us in person and witness our community in action.
"One test of the correctness of educational procedure is the happiness of the child itself."       – Dr Maria Montessori